• Art • art process • Ceramic • ceramic process • Sgraffito • spirtuality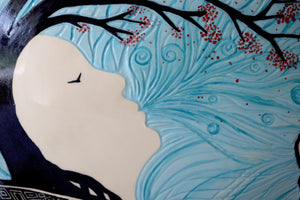 Here is a simple timelapse of making the ceramic portion of the Air sculpture. Tell me what you think in the comments.
---
• Art • art process • Saint Petersburg • spirtuality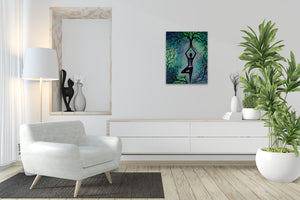 Watch me as I paint many layers on top of layers to reveal this finished painting. I've been told these videos are soothing to watch. I hope you enjoy!
---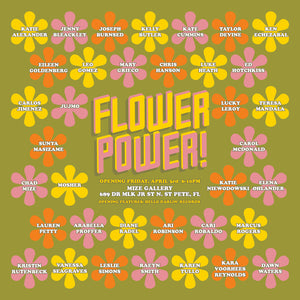 Flower Power was a slogan used during the late 1960s & early 1970s as a symbol of passive resistance & non-violence ideology. The expression was coined by the American Beat poet Allen Ginsberg in 1965 as a means to transform war protests into peaceful affirmative spectacles.
---
• art process • ceramic break • ceramic process • letting go • spirtuality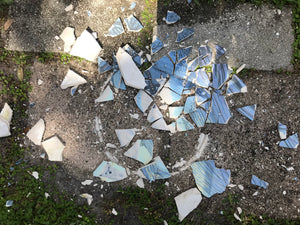 Case in point, my intention for this post was to create a slow-motion video of me breaking the polar bear piece I created at the end of last year. (Don't worry, the piece already had a crack in it.) However, it had other ideas. As life often does. After setting up my tripod and finding a spot to break it, the video had technical issues and did not capture the climactic moment in action. But I was able to capture a still of the after-math. 
---
• Art • Center for Health Equity • Ceramic • Community • Healthy St. Pete • Saint Petersburg • Sgraffito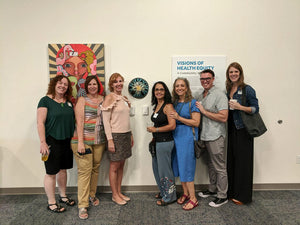 I am extremely honored to be one of the artists selected to create a piece of artwork that reflected my vision of health equity for The Center for Health Equity in Saint Petersburg, FL. My biggest goal as an artist is to make art that supports the greater good in the world. That is why it makes me so happy to have my work displayed in a beautiful place where the main mission is to bring people together to find the resources and partners to solve some of the community's biggest challenges.